Teddy Bear (Non jointed) sewing pattern
|
All articles may include affiliate links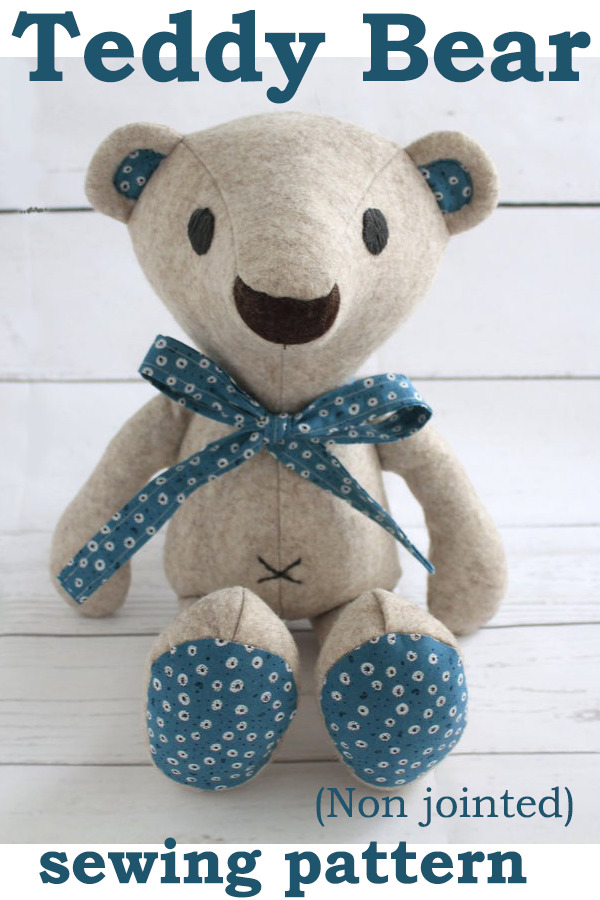 Are you looking for the perfect present for your little one? Maybe there's a special occasion coming up soon or you just want to surprise them randomly? We are sure that this Teddy Bear will bring a lot of joy to every child. Get ready now to create something cuddly and memorable. A cute and cuddly Teddy Bear can very easily become a child's best toy for many years to come.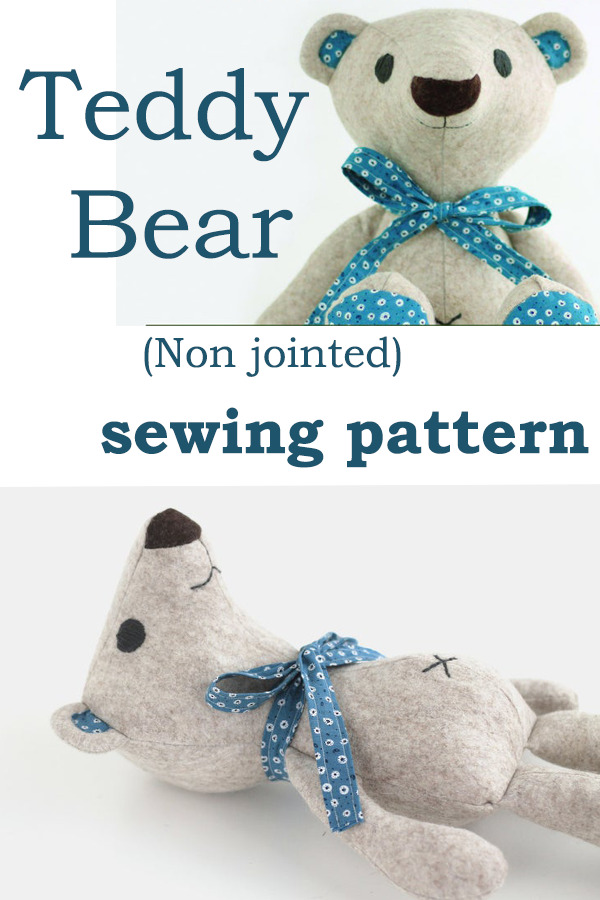 The sewing pattern for this Teddy Bear is non-jointed, which really helps to make your task of making a teddy much easier, and when finished it will have a "raggedy" look.
Size when finished: approximately 18″ (46 cm).
The designer of this sewing pattern has also made this Teddy Bear pattern very easy to sew – everything can be sewn by machine, INCLUDING the nose! That makes this soft toy safe for children and babies! You don't have to worry if the arms, legs, ears or nose will be secure enough.
What you will need to make this Teddy Bear:
1-yard of cotton (44″ by 36″),
A piece of accent fabric 5″ (13 cm) by 10″ (26 cm) for the footpads and inside ears,
Toy stuffing,
Doll needle (A long hand sewing needle),
Embroidery thread for the eyes and mouth or safety eyes,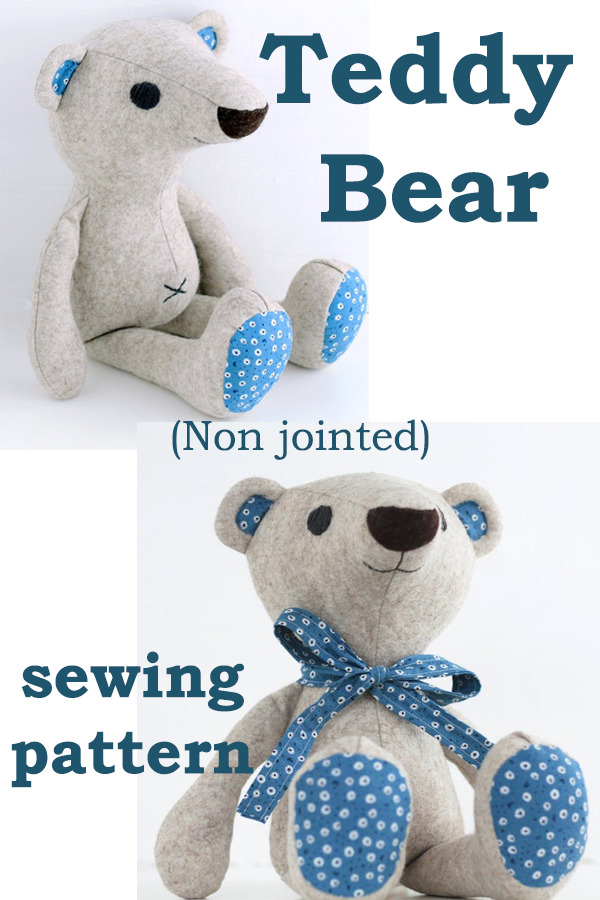 With this sewing pattern you will receive:
• Full-size pattern (no scaling required) with a seam allowance already added in. Just download, print and cut out the pattern,
• Detailed, easy to follow, step by step, well-illustrated instructions (over 50 illustrations),
• A list of material required,
• Bonus: a free booklet with Hints and Tips about making soft toys.
You can be as creative as you like with the fabric that you use to make your Teddy Bear. The Teddy on the images is made with wool felt but the designer says you can use whichever materials that you like. She mentioned fabrics like cotton, linen, plush, minky, fleece, denim, corduroy or even baby clothes as a memory bear.
Bring joy to your little ones! Just click on the link below, get the pattern and your sewing supplies and enjoy sewing!
---
---
More sewing patterns for toys on Pinterest ->
It's so much fun to sew toys and they make the perfect handmade gifts. We've saved lots of our favorite
toy sewing patterns
here to our Pinterest board. You can follow the board below, and don't forget to save some of the ideas to your own boards for later. Happy sewing.