Rose bubble shorts pattern for girls (6mths to 12yrs)
|
All articles may include affiliate links
There is no disputing that loose and baggy clothing is often the most cool and comfortable to wear, especially in the summer. It's important for the kids too, because they are so active and so free movement is also essential. It is simply impossible to forget pleated baggy and bubble shorts when you think of the perfect kids clothing for summer. Pleated bubble shorts are back in style.
Rose Bubble Shorts are the perfect piece of clothing for your little ones. It is the kind of garment suitable both for girls and boys but this one is designed more for your little girls.
Your baby girl can wear it throughout the whole year, depending on which material you choose. Whether it is made of lightweight, breezy summer material for hot summer days or some thicker material suitable for fall or winter, Bubble Shorts is a sweet fit for any child and a garment that they would love.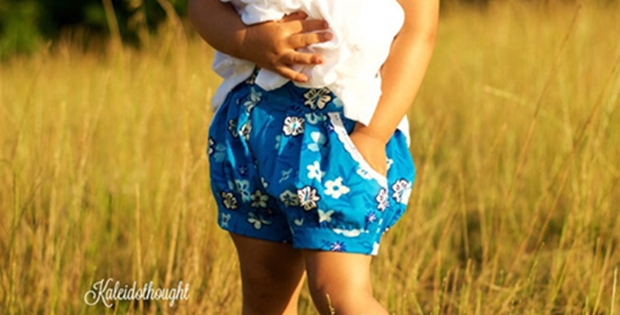 The front large pockets allow your child to store whatever they need for walking or playing. The elastic waistband on the back and perfect tailoring will give your child complete comfort while they are wearing it.
You do not need a tailoring experience to make this shorts, because it is an easy, beginner's sewing pattern, it just takes a little confidence and the pattern, which will take you step by step to the final product.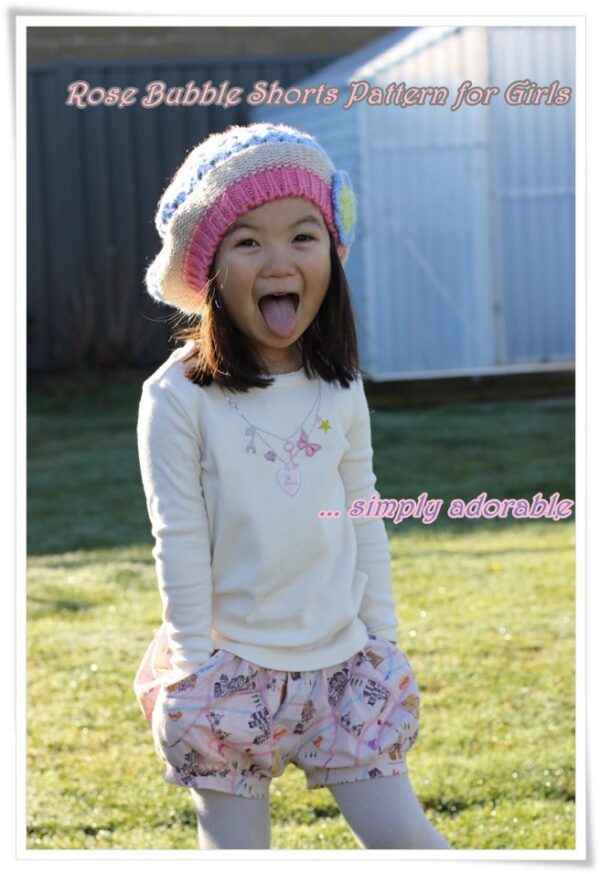 This pattern comes in sizes from 6 months to 12 years, so you can remake these favorite shorts for years to come from the same pattern.
For a toddler, this comfortable puffy shape of these shorts does not give only comfort during their playing time but also provides plenty of room for diapers.
Rose Bubble shorts are completely lined with no raw edge showing and giving a truly factory-made finish. When you sew the first Rose Bubble shorts, you will not be able to resist not to sewing many of them, in different designs and of different types of materials because they are simply irresistible and cute.
You can make these shorts in floral, dotted, denim or any other fabric design you want, and the best is that you can make a pair for every day of the week! Once you start, you don`t have to stop on one pattern because sewing has never been easier. Find inspiration in photos of Bubble shorts already made, collect everything you need, and start sewing your first Rose Bubble shorts today.
---
---
More sewing patterns for pants and trousers here -->
We've got the bottom half covered on our Pinterest board featuring pants, trousers, leggings and shorts. Check out all these extra patterns, follow the board and don't forget to pin and save your favorites to your own boards for later. Enjoy!