I Spy Toddler Travel Game FREE sewing tutorial
|
All articles may include affiliate links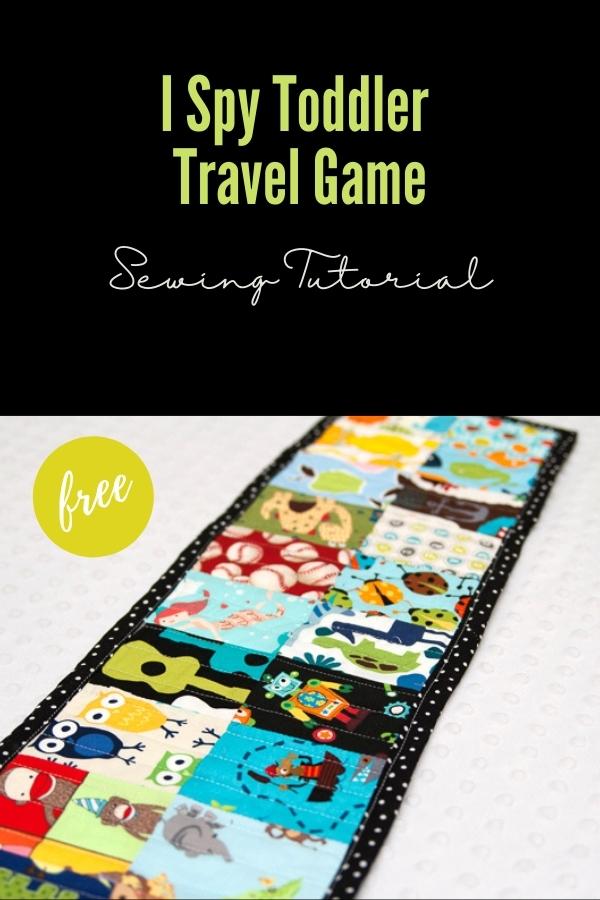 This is the I Spy Toddler Travel Game FREE sewing tutorial from the super talented designer Stitched By Crystal.
One of the favorite ways for the designer to keep her toddler busy when they are out and about is to have him look for things. When he starts to get a little restless she will say things like "can you find something blue?" or "look for some flowers" and he will quietly look around until he finds what she asked for.
This game works great in places with lots of stuff like a restaurant or grocery store, but not so great in other places.
So the designer came up with this little game – the I Spy Toddler Travel Game.
It's just a tiny little quilt made with some fabric scraps, but it can roll up and fit in your diaper bag and provide hours of entertainment!
For little toddlers, you can ask them things like "can you find an apple?" or "point to a dinosaur?". When they are a bit bigger, you can work on color recognition with questions like "can you find something red?"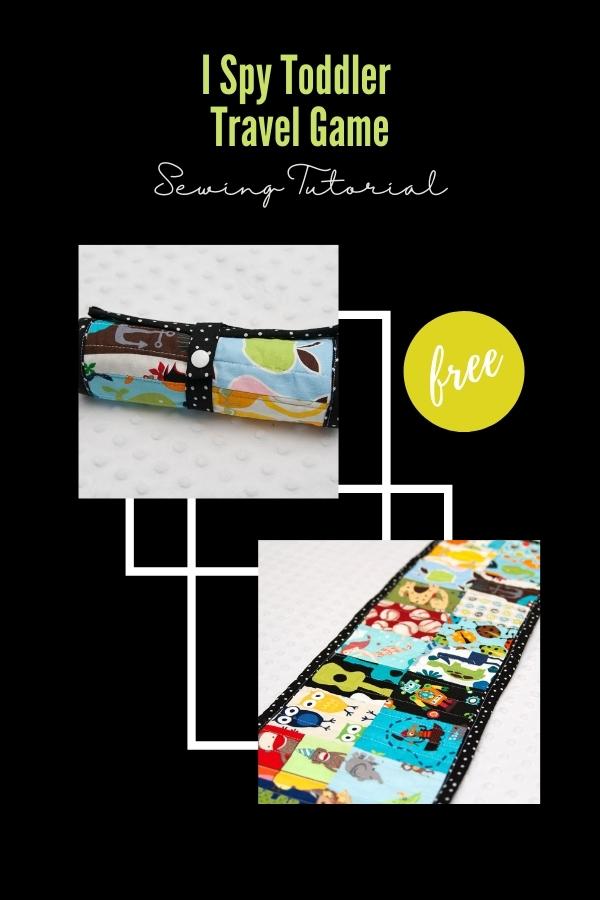 If you use fabric with numbers or letters on it you can even work on letter or number recognition. If your kids are spelling, you could try things like "where is something that starts with the letter L" or "find something that rhymes with rug". Even older kids could have fun with this playing the traditional "I spy" game.
To make the I Spy Toddler Travel Game, you will need the following items:
44 rectangles of fabric that are 3″ wide by 4″ tall with different objects on them (22 for the front and 22 for the back),
A rectangle of batting 28″ by 8″,
A little over 2 yards of bias tape or binding,
One rectangle of fabric 2″ wide by 10″ long,
A snap or velcro.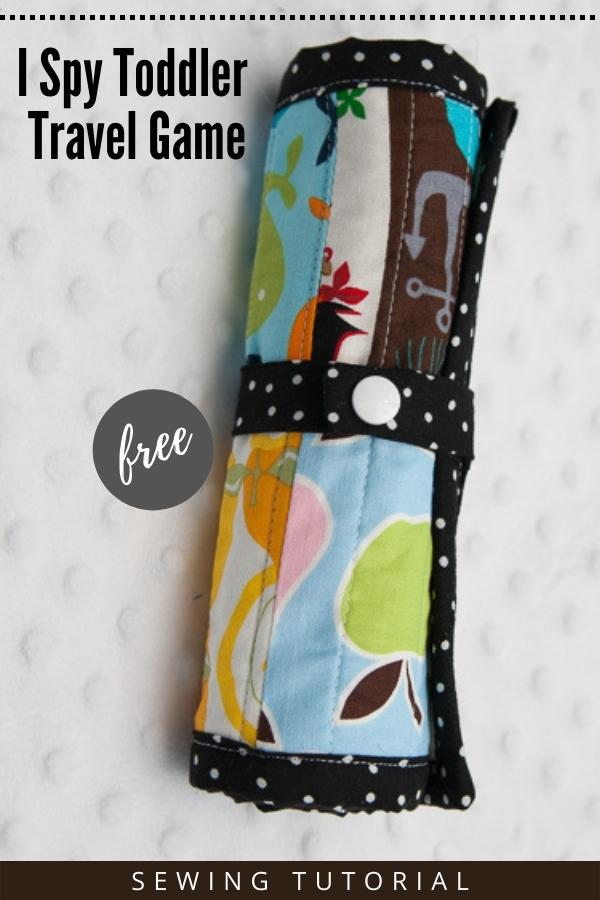 If you would like to download the FREE tutorial you can click on the purple button below.
Click here for the FREE tutorial
Downloading this free pattern? Great! You would make our day if you 'bought us a coffee' to help with the site running costs. Thank you.