Felted wool baby jacket – FREE pattern (0-6mths)
|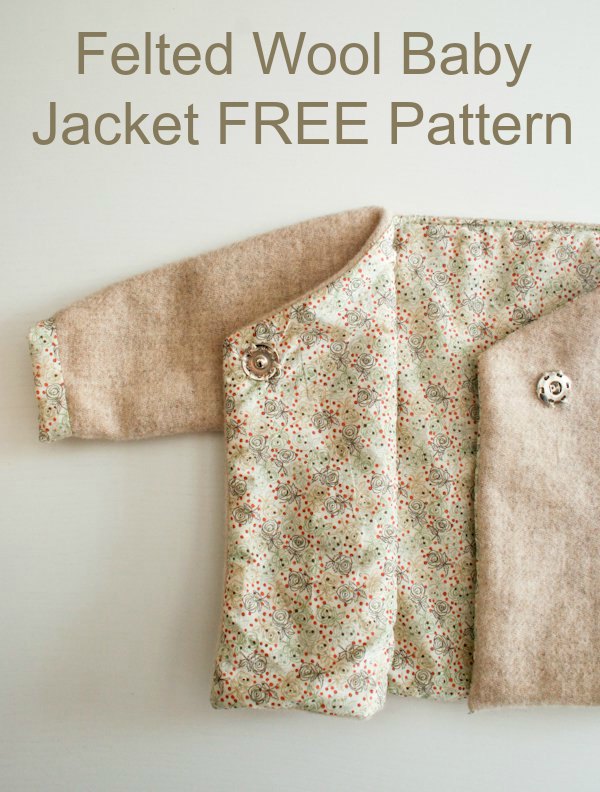 Here's an absolutely beautiful addition to a babies wardrobe – a Felted Wool Baby Jacket (0-6 months). There is just something so rewarding to sew for babies, and this pattern is no exception. It's a lovely simple garment, not too difficult to sew, but looks really cute.
The tutorial and pattern are FREE and the project is an easy one. The shape of the jacket simple and chic with no collar or fussy sleeve seams allowed. This little kimono style jacket is warm, cute, has a simple wrap over front, and is easy to get on and off with just one big sew-on snap.
Using wool makes the garment nice and warm. And using silk-like fabric for the lining gives it a special touch. But of course you can use whatever fabrics you like. It's so small, that it's ideal for using up the leftovers from other projects, perhaps something you sewed for yourself.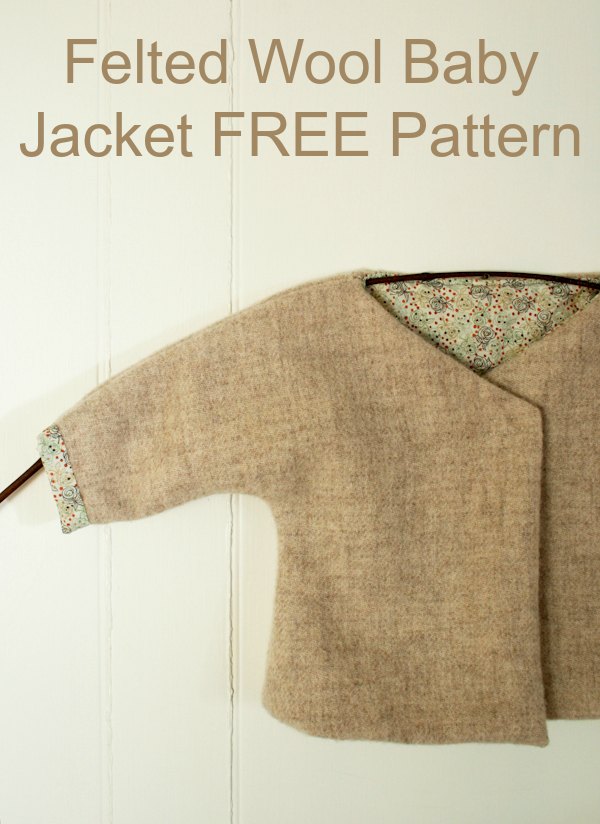 What you will need to make one 0-6 month sized jacket:
1/2 yard of wool or wool blend fabric
1/2 yard of cotton lawn or similar for lining
DMC Pearl Cotton
One package of Size 10 sew on snaps
Matching thread
Before you start you will need to felt the wool by washing it in hot, rinsing it in cold, drying it for 20 minutes, and then pressing it flat.