Exposed Elastic Skirt FREE sewing tutorial
|
All articles may include affiliate links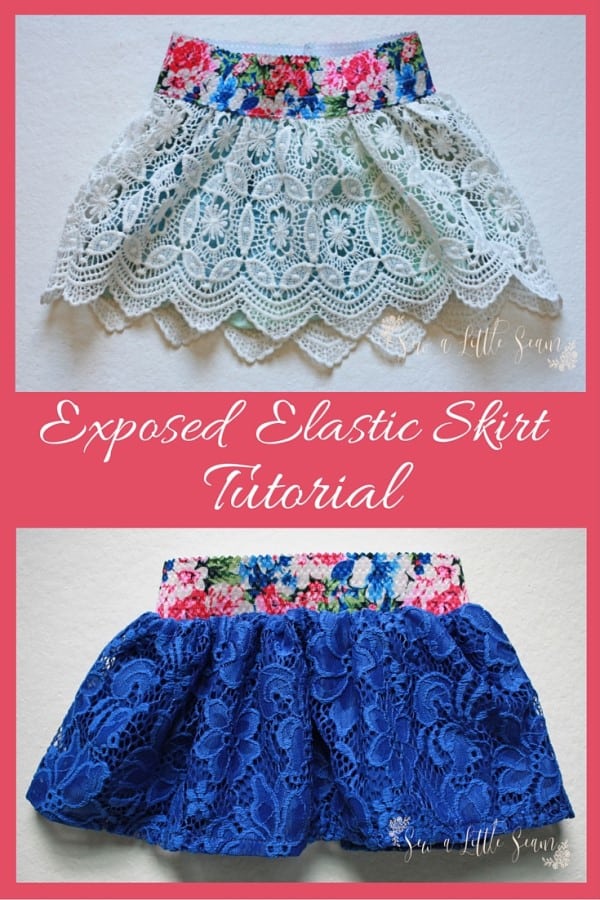 This is the Exposed Elastic Skirt FREE sewing tutorial from the designer Sew A Little Seam.
If you have some lace scraps and elastic lying around, this is the perfect project for you. These little skirts are really easy to throw together and require just small amounts of fabric. There is a bit of math involved, but it's not bad at all…the designer promises.
The designer is a huge fan of lace and crochet. Adding a pretty floral elastic also gave the skirt a pop of color.
To start you'll need your lace (or any fabric you prefer, both knit and woven will work).
You'll also need lining fabric. Any mid to lightweight fabric will work. The designer used a jersey for one and a cotton Lycra for the other. You could also use woven fabric. If your top layer isn't see-through, you won't need to add the lining.
And lastly, you'll need elastic. The designer used 2″ elastic, but in her tutorial, she'll show you how you could use a different size in your calculations. This is for an exposed elastic skirt. If you are looking for an enclosed elastic skirt see this tutorial.
So there is a little bit of math before you can start sewing. You'll also have to take a couple of measurements of your child (or you can absolutely cheat and use the measurements from a skirt you already have).
You'll need the following measurements: where you want the skirt to hit around the waist, to where you want it to fall. She calls this the waist to knee measurement.
You'll also need the measurement around your child's waist.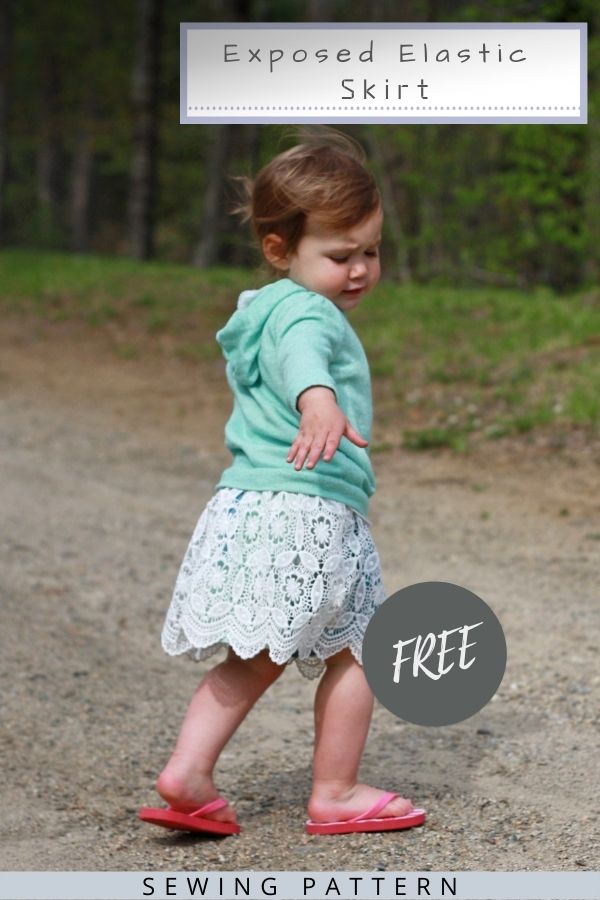 Determine how much of a hem you would like. She made her hem 3/4″. She folded over a 1/4″ and then a 1/2″ so no raw edges were showing, but you can make this any number you want.
You will also need to measure the width of the elastic you are using.
Now you are going to put it all together to figure out the length to cut your skirt pieces.
Take your elastic width measurement and subtract your seam allowance. Her elastic was 2″ and she subtracted 0.375″ since she was using a 3/8″ seam allowance.
Now take that number and subtract it from your waist to knee measurement. Add your hem measurement and also your seam allowance again for attaching the skirt to the elastic.
Here are her measurements:
Waist to Knee: 9.5″
Elastic minus seam allowance: 1.625″
Hem: .75″
Seam Allowance: .375″
9.5 – 1.625 + .75 + .375 = 9″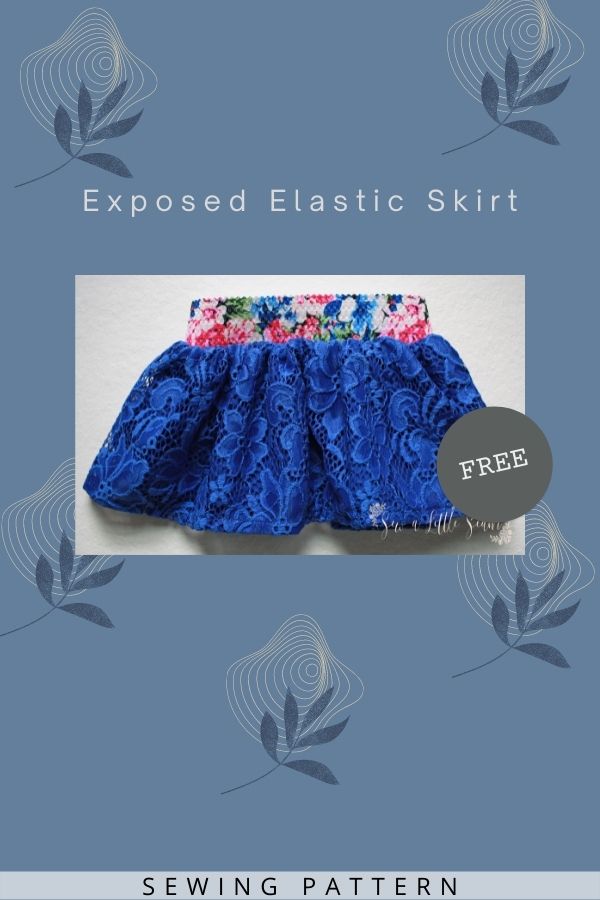 So to make it easy, if you are using 2″ elastic and a 3/4″ hem, just take your waist to knee measurement and subtract 1/2″. If you are using different measurements, you will need to figure it out as above.
If the designer hasn't lost you yet, it's really easy to figure out the width, it will just be your child's waist measurement.
So now you should be ready to make a fantastic Exposed Elastic Skirt.
If you would like to download the FREE tutorial you can click on the purple button below.