Be Dreamy special occasion girls dress sewing pattern
|
All articles may include affiliate links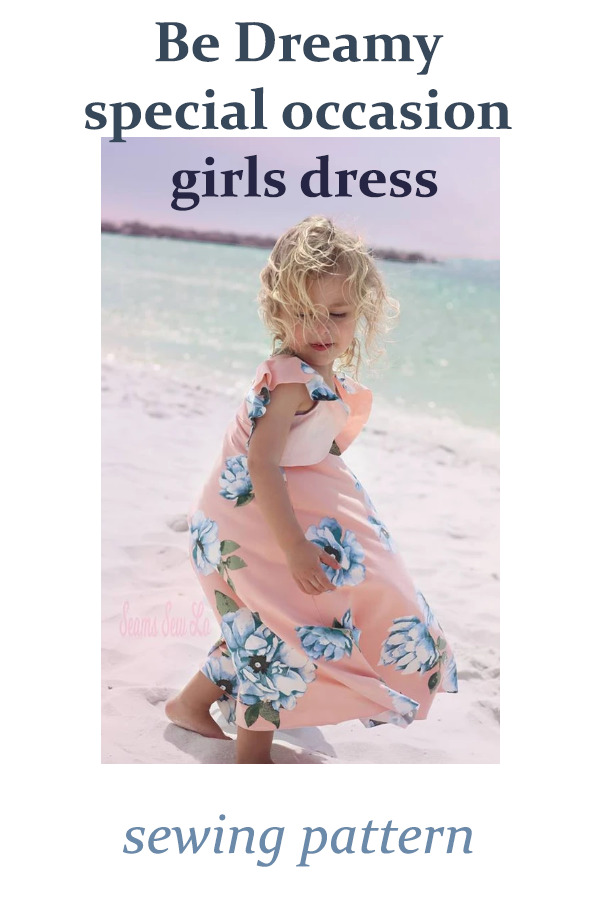 Do you have an upcoming event, and you need to get your princess all dressed up? Well, you will be very pleased to find that this Be Dreamy dress for special occasions is only one step away from you. You'll definitively enjoy creating this lovely dress, and you'll make your girl really happy. So, get ready to sew up this masterpiece!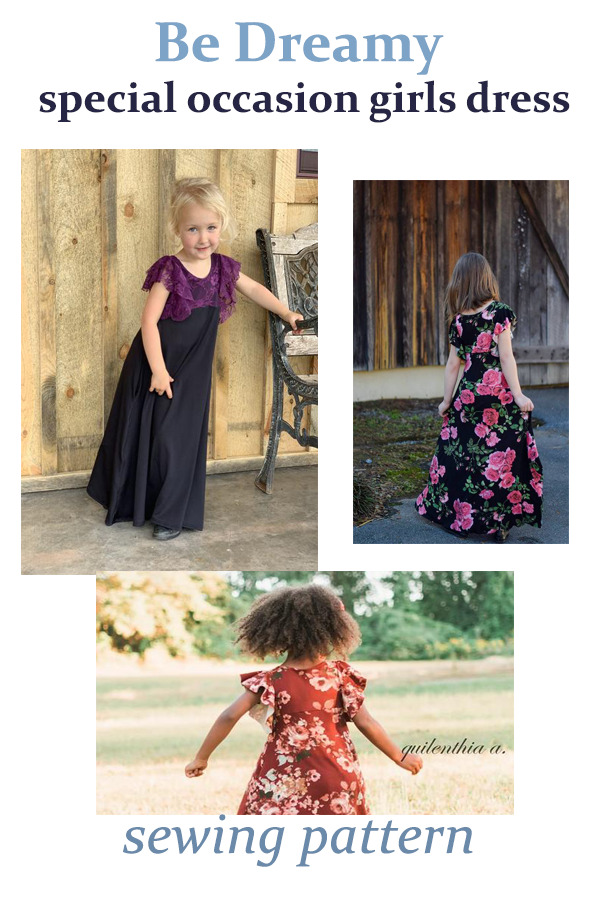 This Be Dreamy dress for special occasions flows really nicely, and will make your girl look like an angel! It has a very gorgeous silhouette and flows so beautifully. You don't have to be a pro to master this pattern and we're sure you will be proud of your work when done.
This Be Dreamy special occasion girls dress sewing pattern, comes in sizes from 12-18 months to 12 Years.
The designer recommends using 4-way 50% stretch knit fabrics for this sewing pattern.
Below you will also find a 32-minute long YouTube video showing you the full step-by-step instructions of making the Be Dreamy dress.
With this one pattern the designer has given you quite a few options, as follows:
Maxi dress length
Hi-low dress length
Two flounce lengths
Add a side pocket.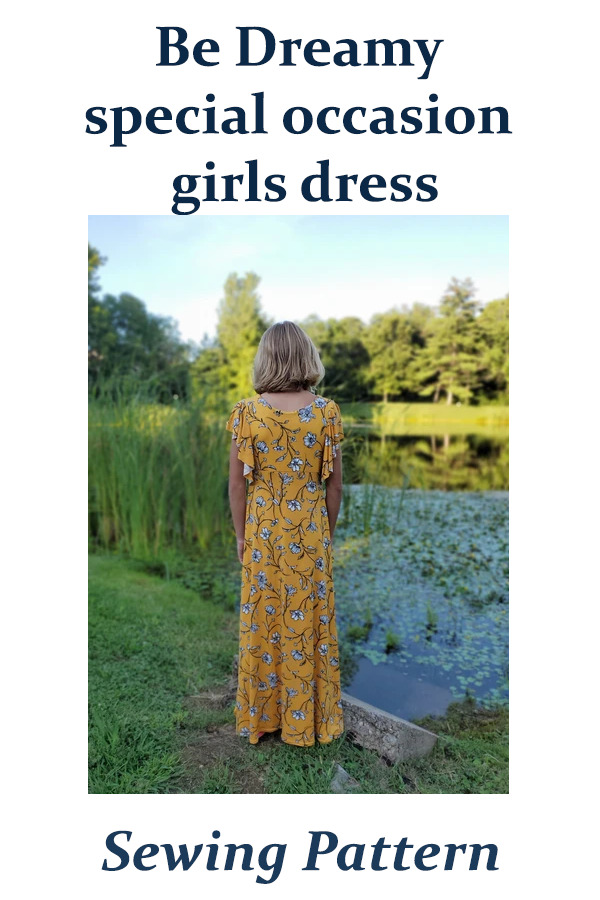 Still not sure how to dress up your little girl for that special occasion? All you need is to prepare the fabric that you will use, we assume it will be in the colors that your daughter loves most, or maybe add some glitter and sparkles. Check the video to get more inspired to start sewing, and have a preview of how to sew up this lovely dress. Get that sewing kit ready, get the pattern in the button below, and have a happy time sewing.