Bandana baby bib free video (3-36mths)
|
All articles may include affiliate links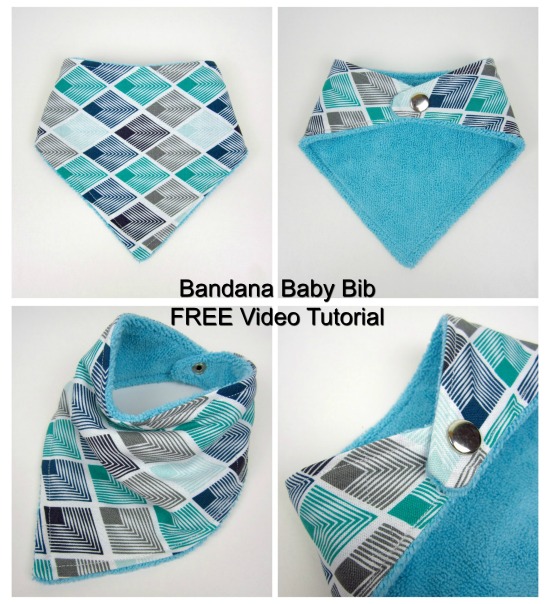 Sometimes a baby might benefit from wearing a bib to protect their clothing, but perhaps you want something that is a bit more discreet or stylish. In this case, you can sew a baby bandana bib, so that it looks more like a classy item of clothing, and not just like a bib. Now you can protect their clothing from drool or while eating a quick snack, and then take it off if it does get dirty, or leave it on if it doesn't.
You can learn how to make this cute Bandana Baby Bib by watching the FREE video provided by the designer.
These Bandana Style Baby Bibs are super useful and super cool looking. The bibs can be made in various sizes from 3 to 36 months.
Here's the five-minute video tutorial.
And if you want to buy the written and step-by-step photo tutorial version then click below.