Baby Onesie With Binding FREE sewing pattern
|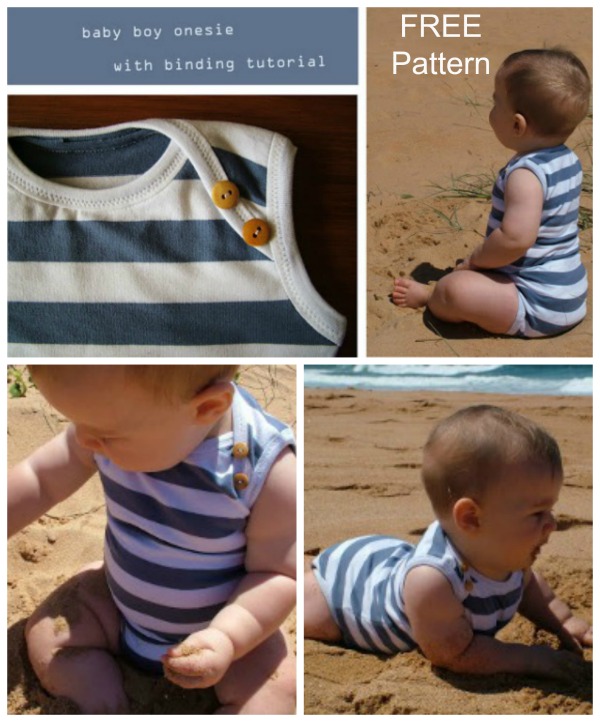 If you want to sew a cool sleeveless onesie then here is a great FREE sewing pattern for a six months old baby. Ideal for summer and warmer weather, this sleeveless onsie is comfy to wear and easy for the little one to crawl around in.
The designer will show you how to get the binding looking really nice and she will show you how to sew confidently with stretch fabric without the need for a serger. She'll show you a few essential tips on how to get the best out of your regular home sewing machine.
This pattern is about a 6-month size with some growing room. If you want to make it a different size then you may be able to adjust it to fit your baby size, up or down a size or two.
What you will need to make this Onesie
70cm of good quality cotton jersey knit with a small percentage of lycra/spandex for best recovery
Four small wooden buttons or snaps (we love KAM snaps for kids clothing)
Matching thread
Three sets of snaps
Ballpoint needle for your machine- helps to sew stretch fabrics