Baggy Pants and Shorts sewing pattern (1mth to 10yrs)
|
All articles may include affiliate links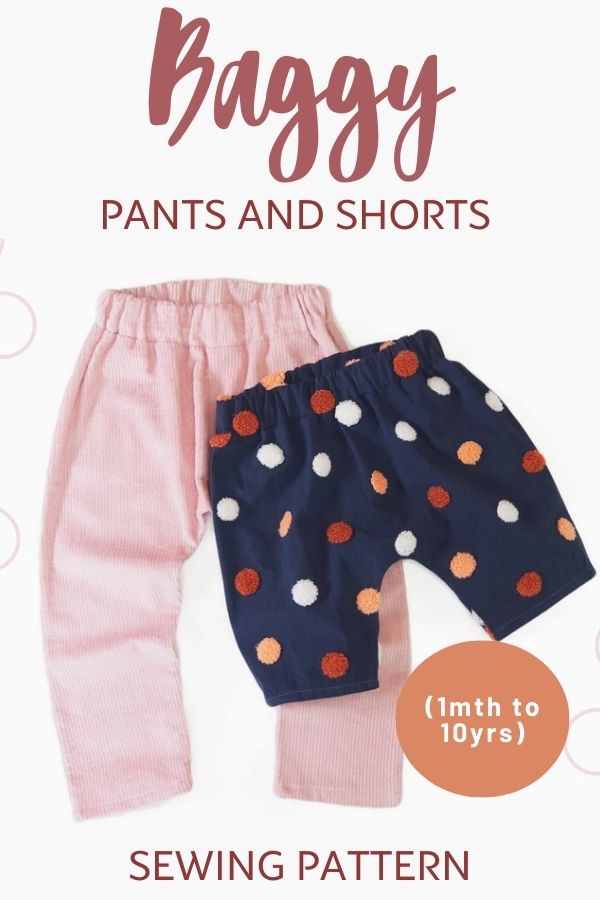 This is the Baggy Pants and Shorts pdf sewing pattern from the designer Made By Me Patterns.
Hey there, fellow crafting moms, if you're on the hunt for the perfect pattern to sew some stylish and comfortable bottoms for your kids, toddlers, or babies, you're in for a treat.
We're excited to introduce you to an adorable Baggy Pants and Shorts pdf pattern that can be a game-changer in your sewing journey. This versatile pattern has it all, and we're pleased to share it with you as it's a must-try for all you creative souls out there.
First things first, this pattern is an absolute lifesaver when it comes to versatility. Whether you're sewing for your littlest one or a ten-year-old adventurer, this pattern has you covered. With options for both harem pants and shorts, you'll find yourself coming back to this pattern year after year. It's designed to grow with your child, making it a smart and budget-friendly choice.
This pdf pattern comes in FOURTEEN sizes as follows:-
1-3 months,
3-6 months,
6-9 months,
9-12 months,
12-18 months,
18-24 months,
2-3 years,
3-4 years,
4-5 years,
5-6 years,
6-7 years,
7-8 years,
8-9 years,
9-10 years.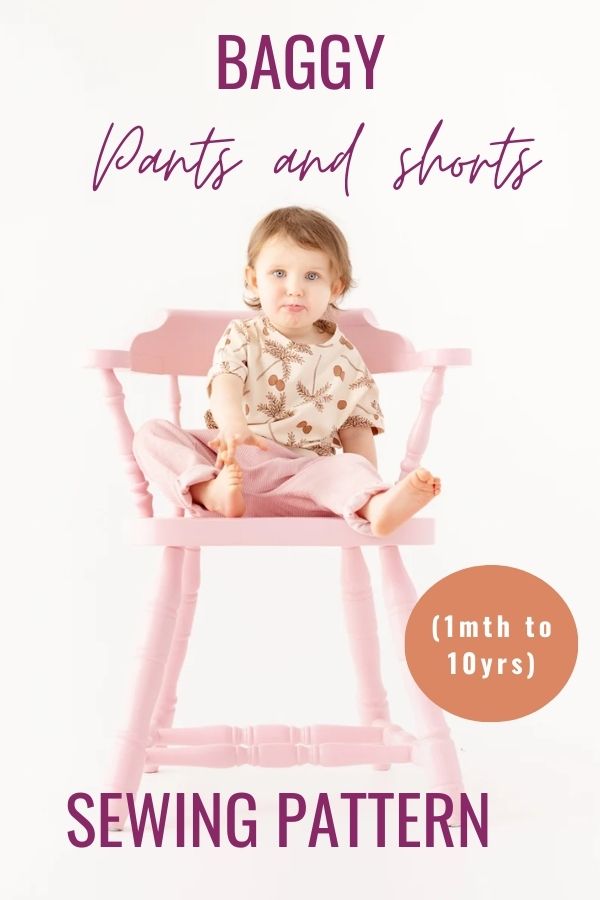 One of the standout features of this pattern is its user-friendliness. Even if you're relatively new to sewing, fear not! The step-by-step instructions are a breeze to follow, and the detailed illustrations are like a guiding hand throughout the process. What you will truly appreciate is that the stitching lines are diagrammed right onto the photos, eliminating any guesswork. It's like having a sewing buddy right there with you!
Another thing that makes this pattern a winner is its flexibility when it comes to fabric choices. Whether you prefer woven fabrics like corduroy, muslin, jeans, cottons, cotton blends, linen or the coziness of knit fabrics like French Terry and jersey, this pattern has you covered. It's like a blank canvas for your creativity, allowing you to pick the perfect fabric to match your child's style and the season.
The inclusion of elastic in this pattern is a game-changer. The elastic waistband not only adds comfort but also makes these pants and shorts easy to put on and take off. It's a parent's dream, especially when dealing with wriggly toddlers or little ones learning to dress themselves.
Here's a big win for all of us who might not have a serger in our sewing arsenal. You do not need a serger for this pattern! That's right, you can create stylish and comfy bottoms for your little ones with your regular sewing machine. It keeps things simple and approachable, which we absolutely love.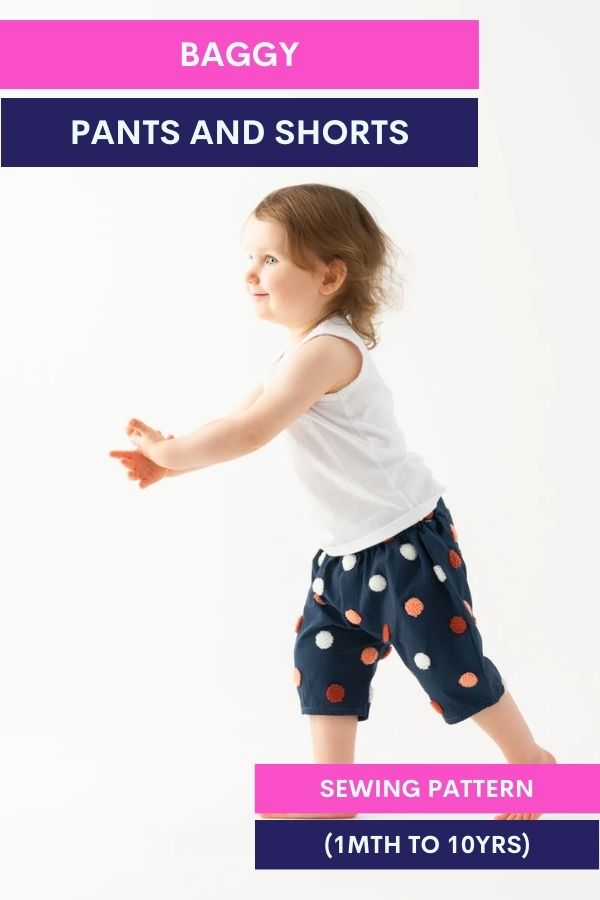 In conclusion, this Baggy Pants and Shorts pdf pattern is a gem in the world of sewing. Its versatility, user-friendly instructions, serger-free approach, and fabric flexibility make it a go-to choice for creating stylish and comfortable bottoms for your kids. Whether you're a seasoned seamstress or a newbie, you'll find joy in sewing these adorable pieces. So, gather your chosen fabric, grab some elastic, and let your creativity shine as you embark on a sewing adventure your child will thank you for with every comfy step. Happy sewing!
If you would like to download the pdf pattern you can click on the blue button below.