Hot Air Balloon Decoration sewing pattern
|
All articles may include affiliate links
[NOTE – this pattern and store are no longer available on Etsy. The designer is Russian and since the invasion of Ukraine, Etsy took the decision to remove Russian sellers from their platform. If and when they might return, we cannot say. In the meantime, we hope you will find an alternative pattern here – TOYS to sew alternatives.]
It's always great when we find a pdf sewing pattern that is completely different from the normal. This is a very special project indeed where you can create an incredibly unique atmosphere in your home or at a party!
This is the Hot Air Ballon Sewing Pattern which is something beautiful that you can create and decorate your home with or other places like your nursery, conservatory, garden, etc. As the designer, Trendy Little Patterns, says – it will make a cute decorative element at a wedding, photoshoot, children's party.
This beginner-level project is sure to make people comment and it's a great chance for you to have something super unique and special in your home.
When you have finished making yourself one of these balloons it will measure approximately:-
19″ (48 cm) high including the basket,
24.5″ (62 cm) will be the circumference of the balloon,
8″ (20 cm) in diameter.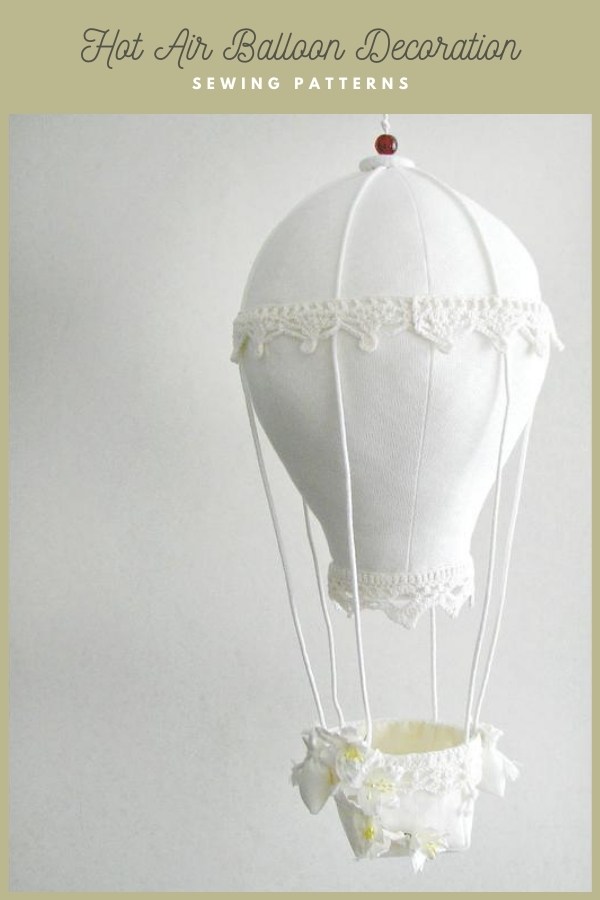 What you will need to make one of these lovely balloons:-
Fabric,
Cord,
Toy filler,
Lace braid and paper flowers for decor,
Glue or tape,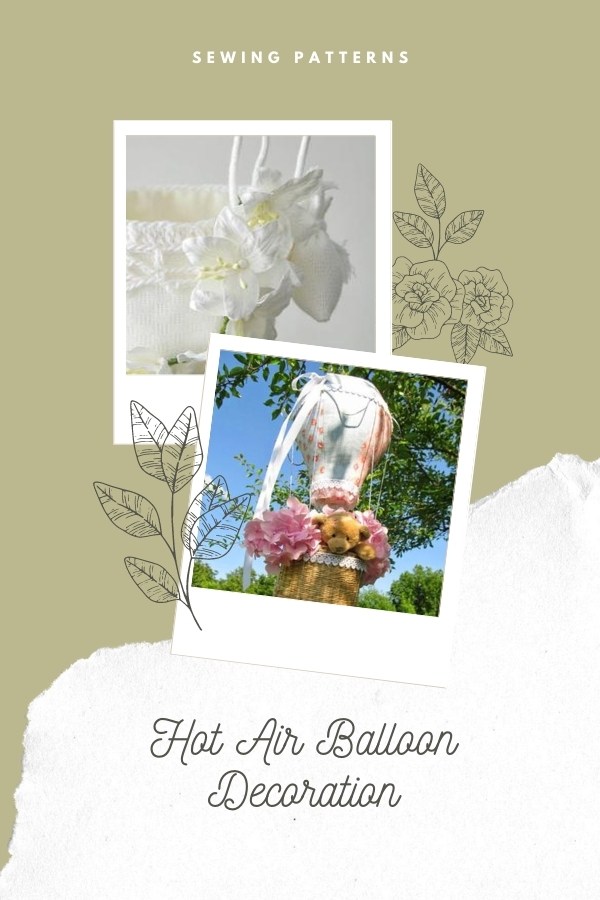 The pdf pattern includes:-
A full-size printable pattern with a sheet (a seam allowance is already included),
Detailed, easy to follow, step-by-step illustrated instructions, with more than 40 color photos of the process,
Lots of different photo options giving you lots of inspiration for your own Hot Air Balloon.
If you would like to download the pattern you can click on the blue button below.