Girls Night Gown FREE sewing pattern
|
All articles may include affiliate links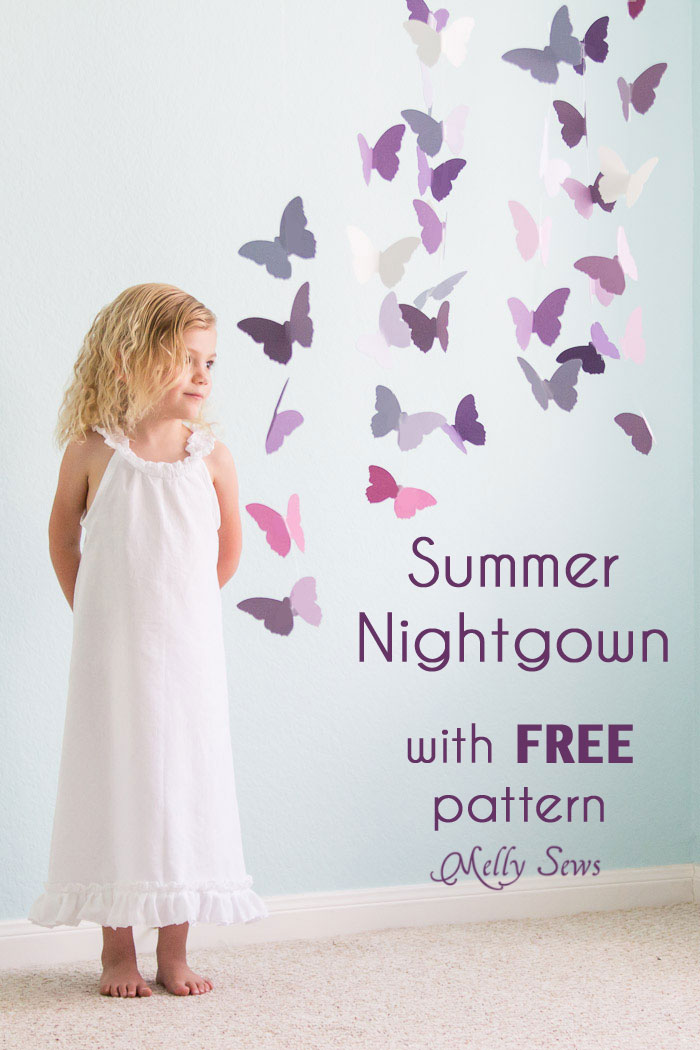 We were so immediately drawn in by the pretty photos for this nightgown sewing pattern. What do you call the loose fitting dress that girls and women wear to bed where you are? Is it a nightgown, night-dress or something different. We've heard them referred to as nightwear, nightclothes or sleepwear also, but we think this pretty pattern deserves to be called a night-dress because of the lovely ruffles.
However you refer to it, this pretty loose dress makes the ideal sleepwear sewing pattern for girls. But don't stop there, pick the right fabric and it can easily be sewn and worn as a summer sundress too. The pattern is so simple that it's easy to pick just the right length.
Any pattern that does 'double-duty' is a firm winner in our book – even more so because this is a free pattern to add to your collection.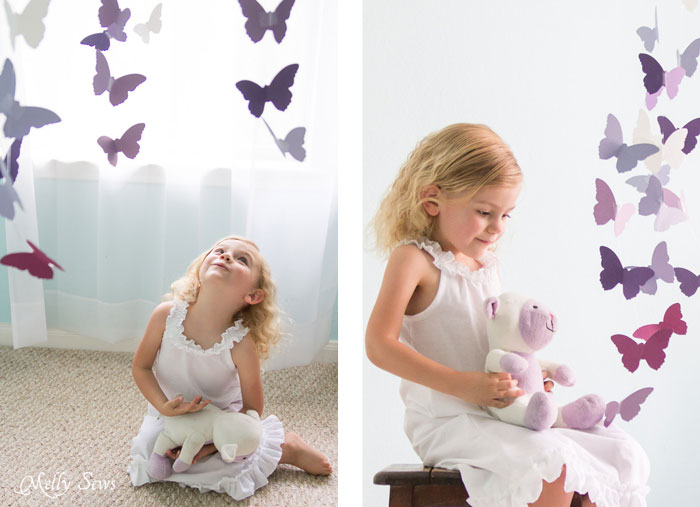 This pattern is available for free in Size 3T but instructions are provided if you want to make it smaller or larger. It's a simple pattern so changing the size to suit shouldn't be too difficult.
You will need to sign up to the Melly Sews newsletter to get access to this and her other free sewing patterns. If you prefer not to, then you can buy the pattern for a small fee.
Downloading this free pattern? Great! You would make our day if you 'bought us a coffee' to help with the site running costs. Thank you.

Even more free kids sewing patterns here -->
If this isn't quite what you are looking for but you really want a free pattern, then do take a scroll through our
Free Kids Sewing Patterns Pinterest board.
Pin and save all of your favorite sewing patterns to your own boards to make them easy to find later. Don't forget to pin this pattern too.